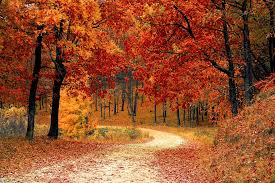 Those unmistakable tell tale signs of Fall are suddenly all around us. It's the crisp fall breeze that slightly chills us; the color change of leaves on most trees that subtly transform from green to orange, red, yellow, and brown as they fall to the ground and on each other. This is how they prepare to crunch as they come in contact with a rake or our feet. We now make our way, sweater or jacket-clad outside as we bid farewell to summer and welcome Autumn. I'll be the first to admit that Fall has never been my favorite season. Why? Because for thirty years, as an educator with Summer's off, it symbolized the end of down time, doing nothing time, vacation time…yes, back to school time. I was so busy preparing for the opening of school, and getting back to the mindset of WORK, I barely even noticed the glorious color change of the leaves or the gradual chilling of the air.  However, I always loved the foods, particularly the "sweet things" the season ushered in.
So here at Southern Sweets Kitchen, we're sharing some of these with you. If you need a treat to celebrate Autumn, or need a gift for a special someone for a birthday or just because, we've got just the thing to satisfy your sweet tooth.
Introducing…
Our new fall brittle –Pumpkin Pecan
– a delicious blend of pumpkin flavor and nutty pecan butter roasted to crunchy perfection. Delish!